This time, we went ahead and crawled the Internet for those hilarious indian motorcycle memes! 🤣 Because sometimes the Indian memes can surpass almost every other kind of meme on the internet in terms of the level of hilariousness; and I bet you agree with me on this point.
Previously, we shared some seriously funny motorcycle memes that you've hopefully already taken a look at already, and if you haven't, go ahead and come back after you've seen them. You'll truly appreciate how funnier these indian motorcycle memes are compared to the rest of the ones we've shared on our website, or compared to the any other type of meme you've come across. 😉
Check out these Hilarious Indian Motorcycle Memes
Before we get started, if you realize that these indian memes are the funniest you've ever seen compared to anything else out there, as we told you that you'd realize by the end of this post, let us know in the comments below. Or, simply share the post with your other motorcycle rider as well friends so they can have a laugh or two 😅 Don't keep this treasure to yourself 😉
Yep, if you don't own an Indian, you don't own anything! 😀
lol. Bacon 😂
Not the Jingle again! 😫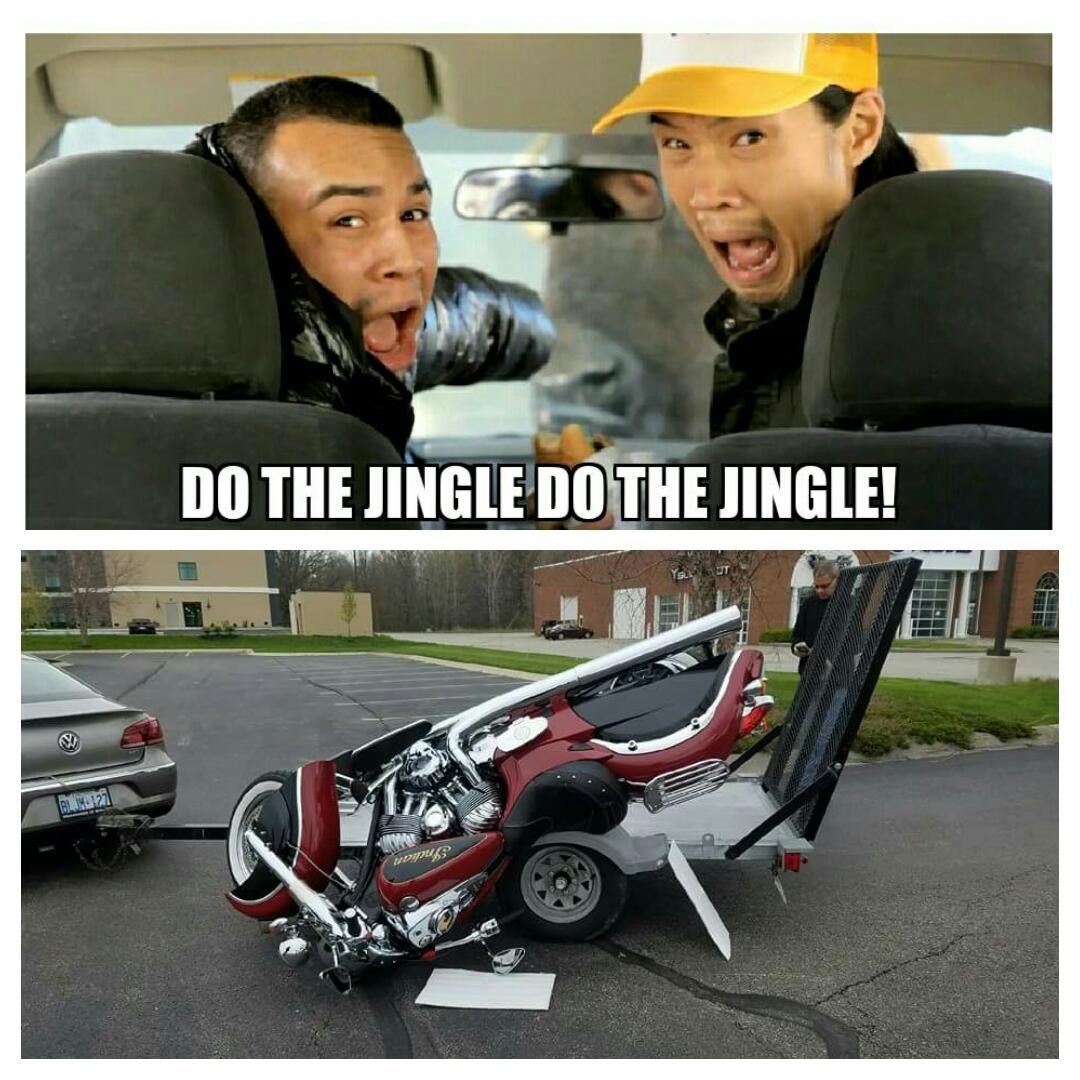 Let's hear it for an old-timer 👏
Yep, they'll remember that for sure! 😎
lol. Not much changed. 😂
Let's roll our Indian bikes 🤣
Nope. No sad persons on Indians. 😅
Sucka! 😎
The sure do! 😗
Damn right! 😎
Can't confirm that, but sure is funny! 😅
Not sure who's this guy, to be honest! 🤐
They're nice bikes! 😅
😥 My Indian Motorcycle!
uh oh! 🤐
🤔 Hmmm
😅
✌ 😎
Must be an Indian motorcycle rider 🤣
😳 What is he doing?
Sure does! 😉
Share yours too
That's it. These are all the indian motorcycle memes we could find for you. I'm sure there are more that we couldn't find ourselves, so please feel free to share them with the rest down in the comments below. Also, do not forget to check out our next post about motorcycle riding memes.
Recent Content
link to 16 Amusing Honda Motorcycle Memes
Now comes the turn to share some Honda Motorcycle Memes 😉 Make sure you've already checked out our previously shared motorcycle memes, such as our post about 43 Strange Motorcycle Riding Memes...
link to 43 Strange Motorcycle Riding Memes
Today we've got a fresh series of motorcycle riding memes to share with you that we think you'll enjoy and get a good laugh or two. Previously we shared with you some 21 indian motorcycle memes that...